Description
Edit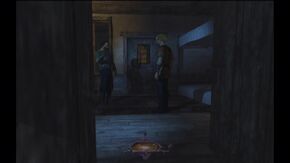 This small, one room, flat is situated in the middle of Stonemarket Plaza. It is owned by Brent, a merchant wishing to obtain the Orincross Dagger. There are two doors; one opening onto a long balcony, and the other leading out to the stairs. From either of these, Garrett can overhear Brent's conversation with a common criminal named Scully.
Ad blocker interference detected!
Wikia is a free-to-use site that makes money from advertising. We have a modified experience for viewers using ad blockers

Wikia is not accessible if you've made further modifications. Remove the custom ad blocker rule(s) and the page will load as expected.