Health
Maximum
16
Flees at
4
Attack
Primary Attack
Energy Bolt
Damage
3
Secondary Attack
Web
Damage
immobilization only (see below)
Behaviour
Alertness
medium
Aggressiveness
high
Speed
fast
Other
Variations
none
Entangling Web – this spider can entangle its target with 5 layers of a special spider web. Once a character is entangled his movement speed is slowed down and he is unable to attack. He must untwist each layer of web in order to get back to normal state. But if the spider shoots another web towards the character while he is untangling, the web layers will accumulate. For example one has 2 more layers to break trough and if he is hit by the web shot again he will have 7 total.
body can't be carried
The red Chaos Spiders, or SpiderBeasts, are slightly smaller than the green ones, but are far more dangerous. They can spit balls of webbing at the player from a distance, which can immobilize the player long enough to get several deadly attacks in, including purple energy missiles. When alerted, it takes about six fully pulled arrows to kill one, or one arrow when not alerted. Fortunately, even an alerted chaos spider can be dispatched using a gas mine or arrow. Keep the following in mind when confronting Chaos Spiders:
Broadhead Arrow – one shot from a stealth position will kill it
Fire Arrow or Gas Arrow – pretty effective
Sword - very dangerous. It takes several swipes from the sword to kill it, and the sword cannot block the spider's attacks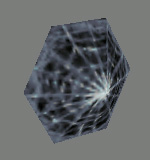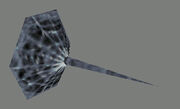 Appearances
Edit
Enemies, Creatures and Characters
Ad blocker interference detected!
Wikia is a free-to-use site that makes money from advertising. We have a modified experience for viewers using ad blockers

Wikia is not accessible if you've made further modifications. Remove the custom ad blocker rule(s) and the page will load as expected.