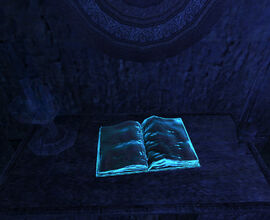 Gravecourt Red is one of the only Special Loot wine bottles in Thief: Deadly Shadows. It was given to Treasurer Riley as a gift from Doctor Sandbridge and kept in his office safe.[1]
Availability:
T3

Shalebridge Cradle - In Treasurer's Office safe. Up the first set of spiral stairs, go through East door to find Office.
Worth: 150g
Loot Type: Art - Special Loot
References
Edit
Artifacts and Special Loot
Ad blocker interference detected!
Wikia is a free-to-use site that makes money from advertising. We have a modified experience for viewers using ad blockers

Wikia is not accessible if you've made further modifications. Remove the custom ad blocker rule(s) and the page will load as expected.