A simple question: Should there be separate articles for every spider, or should it be bumped all into one article? The Spider category was created for some reason? Dan7 20:59, 12 June 2008 (UTC)
All lumped would be fine, methinks. The title of the page is pretty general to allow it without a name change.
Ehcmier 22:18, 12 June 2008 (UTC)Ehcmier

From the T1 Promo video, showing the original spiderbeast. The skin texture can still be found in the game media, labeled "spidera". The other huge spiders are labeled "spiderg" for green, and "spiderR" for red, so I think "spidera" is for "albino."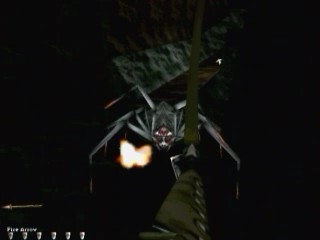 http://img504.imageshack.us/img504/4941/spiderazg4.png
http://img504.imageshack.us/img504/2034/originalspiderbeastqe1.png

Ehcmier 22:20, 9 August 2008 (UTC)Ehcmier
Ad blocker interference detected!
Wikia is a free-to-use site that makes money from advertising. We have a modified experience for viewers using ad blockers

Wikia is not accessible if you've made further modifications. Remove the custom ad blocker rule(s) and the page will load as expected.