About • Policy • Legend • Categories • Help pages • Community • Recent Changes • Special Pages
Quote of the Moment
"
I was playing hide-and-seek with my friend Drept, but he never found me. Instead, the gray lady found me. I tried to run, but the door was locked and I couldn't get it open.
"
 
— Lauryl

Thief: The Dark Project 20th Anniversary Contest! - Deadline 30 November 2018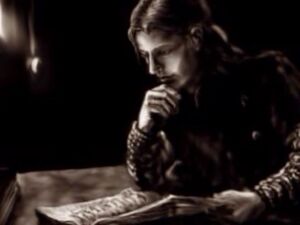 "
Mosley is the only one any of us can trust.
"
 
— Vice Detective

Mosley was a Lieutenant during Sheriff Truart's Watch. Unlike the Sheriff and Lt. Hagen, Mosley was a good cop, an idealist, believing in The Watch and her role in it. Under her command, crime was fought not only harder, but smarter, by arresting bookkeepers and fences. The downside to this is a heavy naivete, where Mosley doesn't understand that Truart is indulging in prostitution, or that her secret Pagan contact is plotting to kill her.
New Missions & Updates
Let's Play
---

Winter is coming, and even though the Thief universe may not celebrate Christmas, you can find some fan mission where they do! Try missions tagged with The TDM Grand Christmas Contest, Holiday and Winter.
All pages may contain spoilers

Site

Editing
| | |
| --- | --- |
| The Thief Games | Thief World |