About • Policy • Legend • Categories • Help pages • Thief Chat • Recent Changes • Special Pages
Quote of the Moment
"
Let the Builder's faithful turn their eyes to a task, and lo, it shall be done.
"
 
— Cavador

No tests of skill right now, Acolytes.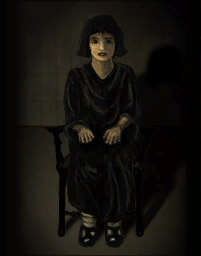 "
There shalt be a reckoning
"
 
— Drept

Lauryl lived a short and tragic life. She lived as an orphan in the Shalebridge Cradle, during its tenure as both an orphanage and an asylum. She lived in fear of the staff and the criminally insane paitents. Her only escape was playing with her friend, a young boy named Drept. It was while the two were playing, did a mysterious, malevolent force take young Lauryl's life. This creature seeks revenge on Its enemies, and to unleash havok on The City. Drept will join forces with an unusual ally to help bring Lauryls soul to rest, and end the threat of a creature that only existed in nursery rhymes.
All pages may contain spoilers

Site

Editing
| | |
| --- | --- |
| The Thief Games | Thief World |