Hi there!
Edit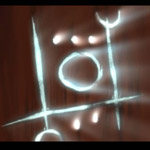 Welcome to our wiki, and thank you for your contributions! There's a lot to do around here, so I hope you'll stay with us and make many more improvements.
Recent changes is a great first stop, because you can see what other people are editing right this minute, and where you can help.
Please sign in, if you haven't already, and create a user name! It's free, and it'll help you keep track of all your edits.
Questions? You can ask at the Help desk or on the "discussion" page associated with each article, or post a message on my talk page!
Need help? The Community Portal has an outline of the site, and pages to help you learn how to edit.
I'm really happy to have you here, and look forward to working with you!
Sxerks 01:54, 6 August 2008 (UTC)
Hello Lee! I never got to say hi before, but now I'd like to use the opportunity to thank you for the hard work on so many articles. Also this template for the human enemies is very nice. Good job brother! Dan7 12:08, 10 August 2008 (UTC)

Thanks. I always thought there should be a Thief wiki, so when I found this place I was enthusiastic about adding to it. The template could be useful for all enemies, not just humans, I think. It would be nice to turn it into a template, but I'm a little bit weak with those.Lee Wilson 12:29, 10 August 2008 (UTC)
Good work all over. I really enjoyed reading about Sammy, for instance. Just the kind of stuff I love. Please do more of that! =) Larris 10:53, 13 November 2008 (UTC)
Indeed. Thank you, thank you, thank you, sir! Ehcmier 20:26, 14 November 2008 (UTC)Ehcmier
Thanks. I've been trying my best both to add little details, and to try to make things conform a little bit more to standard wiki layout. Lee Wilson 01:54, 15 November 2008 (UTC)
Infobox styling
Edit
Please see Forum:Infobox_colors. Thanks. -- Tom Jenkins (Reply) 22:16, 5 August 2009 (UTC)
What are your strengths?
Edit
Hello fellow Keepers! I'm an old Keeper here at the Thief Wiki and I must thank you for your contributions, however humble. I'd like to ask you to fill in a little bit about yourself and the Thief games you have played and understand, etc, here at the Forum:Contributions needed and contributors capabilities page. Have a nice day! -- Tom Jenkins (Reply) 15:58, 6 August 2009 (UTC)
Artifacts
Edit
Thanks for your edits to the Template:Artifacts, but those are not all artifacts, but "Special Loot". These could have a category of their own, unless the others decide otherwise -- Tom Jenkins (Reply) 06:40, 17 August 2009 (UTC)
In that case we could probably just add an additional category into the navbox and maybe rename the template to something more generic. Or we can make an entirely new template if you think that's better. Lee Wilson 06:44, 17 August 2009 (UTC)
Additionally, I think there needs to be some description of what specifically an artifact is. I have trouble understanding how, for instance, the Serpentyle Torc is an artifact. Seems to be just special loot. Conversely, the Precursor Masks, and maybe the Cultivator would seem to be artifacts to me. Can you clarify? Lee Wilson 06:49, 17 August 2009 (UTC)
There's "artifact" and "Artifact", one is in the sense that is commonly understood in the real world, and the other gets into the realm of magic, sentience, and/or ancient technology that is critical to the plot. To be on the safe side, the use of the term should clearly show the difference between talking about something ancient, historic, and precious for material, craft, and meaning, versus the five Artifacts, Sentients, Soul Stones, Relics. There are artifacts and there are THE Artifacts. Anything special from the Lost City is generally an artifact, etc. Perhaps find a synonym to keep it from getting confused when possible, especially in summaries, infoboxes, and related links. Ehcmier 11:29, 17 August 2009 (UTC)Ehcmier
I think the problem is that the template's purpose is vague. It is called "Artifacts" and Drtomjenkins mentioned that special loot items shouldn't be included. But The Mystic's Heart and Soul and the serpentyle torc (listed as "Valuable") are, quite frankly, nothing more than special loot items. Similarly, the Horn of Quintus, Golden Bones, etc. are not Artifacts in this strict sense. If the template is about the five sentient Artifacts, it should contain links to only those five. If it is about artifacts in general, it should include a wide variety of items. The current template seems to be kind of halfway between.
I would suggest renaming the template to something like "Unique Items" so it can include Artifacts (The Eye, Jacknall's Paw, etc.), magical items (Horn of Quintus, Talismans, etc.), special loot items (Bafford's Scepter, Serpentyle Torc, etc.), and special, non-magical items of no monetary value (other) (Lucky Hand of Glory, Precursor Mask, etc.) Lee Wilson 14:12, 17 August 2009 (UTC)
Sorry for the mess, Basically in TDS they have a thing that appears called "Special Loot" .. like this. Excellent points about the T1/T2 "artifacts" being nothing more than special loot. I'm adding your wonderful list back into the navbox, but this time a little differently categorized maybe?.. And I must thank you for upgrading all my silly templates into proper navboxes. Thanks! -- Tom Jenkins (Reply) 05:04, 18 August 2009 (UTC)
Done some organizing, hopefully that helps out a bit. You can add the navbox to all the included special loot pages, I believe. Thanks again. -- Tom Jenkins (Reply) 05:30, 18 August 2009 (UTC)
I like the reorganization, breaking the valuable items up into slightly smaller categories. I'll start adding things in a little later on. Thanks. Lee Wilson 05:43, 18 August 2009 (UTC)
Lee, I must thank you for your most excellent contributions to this lonely wiki; when I first came here, the TDS and main game articles were in the same state as the "special loot" pages are in now. You're a great wikifier and a wonderful writer, and you know lots about the earlier thief games too. I don't know where we would have been without you. I hope you keep coming back for more!! Peace and gratitude -- Tom Jenkins (Reply) 09:10, 20 August 2009 (UTC)
Thanks. I've had a lot of free time over the summer, but hopefully I will find time to continue updating here once I'm back at work (I'm sure I'll have some time). Lee Wilson 03:15, 21 August 2009 (UTC)
Hey! One more navbox you missed - Template:Abilities -- so hope you can correct it too -- Tom Jenkins (Reply) 05:35, 29 August 2009 (UTC)
Lee, I recently updated the NPC infobox, but I can't figure out why some extra space shows below the "Killed with:" heading.. see Zombie. Can you please figure out why this extra space shows and correct it? Thanks -- Tom Jenkins (Reply) 05:28, September 4, 2009 (UTC)

It was reading the line feeds between each if statement and putting them into the template. Lee Wilson 05:35, September 4, 2009 (UTC)
To help with the writing
Edit
Hello fellow keeper! Check out the Resources kit, I'm sure it'll help in the contributing!!! And leave your comments about it on that page. Thank you -- Tom Jenkins (Reply) 02:36, September 10, 2009 (UTC)
facebook
Edit
Hi Lee! Tom here, old friends and I'd love to keep in touch. Just got a facebook acount so If you send a link to yours I can add you up. Regards -- Tom Jenkins (Reply) 11:05, February 1, 2011 (UTC)